Routine dental care is just as important for children as it is for adults. At Pickering Village Dental in Ajax, our services can be tailored to meet your child's oral health needs.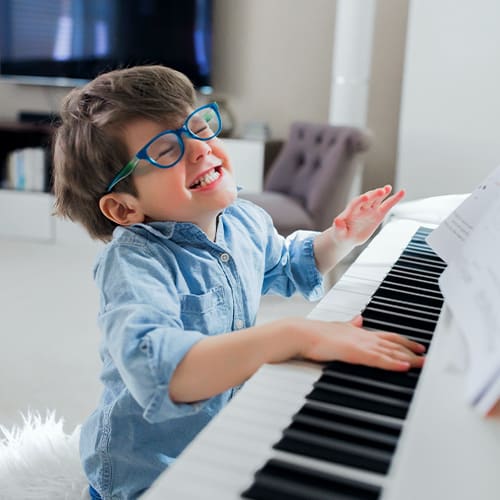 Early Dental Experiences
At Pickering Village Dental, we believe that helping children feel at ease during their dental appointments can help to set the foundation for their oral health today and into adulthood. 
We offer a range of dental services for children and their developing smiles. We understand that visiting the dentist may feel intimidating to some children, so we aim to keep the environment inviting. We work to explain each step of the process in language your child can understand, work at their pace and take breaks if they get overwhelmed. 
Plus, we strive to create situations where your child can have fun during their visits from our in-office contests for patients of all ages to the video games they can play in our reception area. They can even watch TV in the dental chair during their appointments.  
Your Child's First Visit
Babies should visit a dentist by the time they turn six months old, or at minimum by their first birthday. By this point, a baby's first teeth, or primary teeth, are starting to emerge. It is a pivotal time to spot any problems before they develop into big concerns.
Dental Services for Children
At Pickering Village Dental, our services can be tailored to meet your child's oral health needs, and keep their smile healthy.
Preventive Dental Hygiene
Seeing the dentist for routine cleanings and exams when your child is young can help protect their primary teeth until they are ready to fall out to be replaced naturally by permanent adult teeth. During each appointment, we will go over proper preventive hygiene techniques to help support their growing smile's care at home.
Restorative Dental Services
If the dentist finds that your child is experiencing misalignment issues, is at risk of tooth decay or develops a cavity, restorative treatments such as dental fillings and mouth guards may also be recommended.
Canada Dental Benefit for children under 12
Starting in December 2022, eligible families that do not have dental insurance can receive up to $650 per child to cover dental expenses, depending on household income. Eligible services include oral surgery and diagnostic, preventative, restorative, endodontic, periodontal, prosthodontic, and orthodontic services.*
Household Income
Maximum Annual Benefit
per Child**
Under $70,000
$650
$70,000 to 79,999
$390
$80,000 to $89,000
$260
You can apply for the benefit through the CRA. To find out if you are eligible, visit the Government of Canada website.
*Services are subject to change, as indicated by the government of Canada.
**Benefit coverage amount is subject to adjustment, as indicated by the government of Canada.